January 2021 Issue ~
Volume XLIX - Number 4
January 2021 Issue

Volume XLIX - Number 4
Philia is non-romantic love between equals or a love for activities. Ai means the love of things or activities. These two words don't begin to tell the story how I fell in love with showing.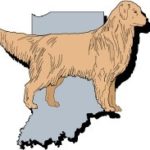 White River Golden Retriever Club
Golden Retriever Specialties &
Two Concurrent All-Breed Obedience Trials
August 14th & 15th, 2021
Climate Controlled Buildings ~ Matted Rings
Sanctioned OC Matches Friday & Saturday Evenings
Mark Your Calendar! ~ Details Coming Soon!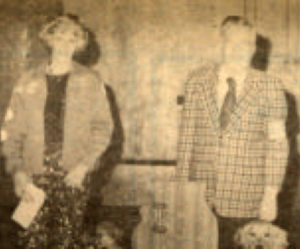 As we just released our most recent OTCH listing this month we though the following article would be fun. Initially published in September 1977 Front & Finish. Russell Klipple and His Golden Retriever "Morland's Golden Tonka UD" accumulated enough points to become the first obedience champion on Saturday, July 23, 1977. The following day Topbrass Cisco Kid and his owner, Pauline Czarnecki, earned their obedience championship.
Read More »
Paws for some "best friend" memes...