February 2021 Issue ~
Volume XLIX - Number 5
February 2021 Issue

Volume XLIX - Number 5
Zooming. Most of us have heard the term. A dog running in big circles around his handler while the handler feels helpless to stop or control the behavior.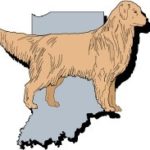 White River Golden Retriever Club
Golden Retriever Specialties &
Two Concurrent All-Breed Obedience Trials
August 14th & 15th, 2021
Climate Controlled Buildings ~ Matted Rings
Sanctioned OC Matches Friday & Saturday Evenings
Mark Your Calendar! ~ Details Coming Soon!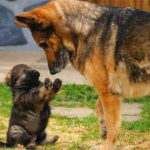 As dog trainers we appreciate all of the animals in the kingdom. These amazing pictures were emailed to us by a friend today and we thought we'd share them with you.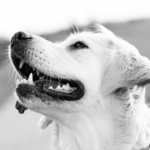 Good dog trainers are faced with a variety of situations requiring them to utilize their insight and creativity to solve training problems. Here's a small test.
There are three(3) important sections in Chapter 2 of the Obedience Regulations that help define good judging, and should be kept in mind at all times if you choose to judge.
I like to introduce my young dogs to the concept of taking direction. I do this with 'marking' lids.
I went to Infodog to see what other shows were listed for the State of Maine. There were only two shows listed with a Premium List. No judges had as yet been assigned.
If you'd like to have some challenging Advanced Rally course practice, I'd like to offer some to you.
Book Review: Attitiude + Attention = TEAMWORK: Seven Steps to Success by Catherine L. Zinsky
This article is not meant to be a lesson on how to obtain a trick dog championship. It is just the tale of my journey during the summer of 2020. A Canadian, senior, who loves playing and working with her dogs.